DIY Highchair Tutu

Princess C's Birthday is coming up and I've been party prepping for what feels like, forever. The invitations have been sent out and I'm waiting for the RSVPs to start rolling in. Currently we are at an extremely slow trickle, I hope the pace picks up soon. While waiting for the RSVPs I've been securing my decorations; purchasing what I can online and browsing through Pinterest for anything I might be able to make. One thing I've seen over and over again is the "highchair tutu" that is used for photo ops during the typical 1st birthday party for a little girl.

DIY Closet Wrapping Station

If you're like me when it comes time to wrap birthday presents or Christmas/holiday presents you go out and buy fresh rolls of wrapping paper and bags only to find out that you had a whole stash from the previous year hidden away somewhere. Well I had enough and decided I need to get organized and give myself a proper wrapping station. The hubby didn't see the need but now that we have our daughter, I'm going to need a space that I can go to and wrap gifts in peace and hopefully store them away from spying eyes as she gets older.

Soda Box Number One

Princess C's first birthday is quickly approaching and I've started tackling some DIY projects for decorations. I've said it before and I'm sure I'll say it again, I would much rather pay someone to do these types of things for me since I was not really blessed with the "crafty gene" but since becoming a mom I've realized it is best to spend our money on more important things than decorations. So I searched on Pinterest (of course) for ideas, EASY ideas. I stumbled upon these huge number 1 decorations and I decided this might just be the project for me.
Powered by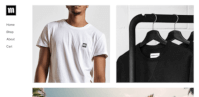 Create your own unique website with customizable templates.