FRANKENSTEIN FOOTPRINT ARTWORK

These days if you are looking for an idea to try in the kitchen or with your wardrobe or with you children chances are you have searched in Pinterest. I used Pinterest a lot when I was working at a daycare as a Lead Teacher in the 12 to 18 month classroom but there is quite a difference between a 16 month old and a 3 month old and while I've wanted to do all the cute arts and crafts with Princess C she is just much to small (which is fine, I'm not trying to rush her to grow up by any means!)


So I found myself needing new, more age appropriate ideas for her and I and being that is is October I thought it might be fun to find some Halloween themed pins. Here's the deal though, an artist I am not, and getting a 3 month old to open her toes is not as easy as you might think. So, I did my best.

Since I am now a "grown up" with a child of my own, it is time I stopped relying on my parents to pay for parties I want to throw. But that also means I am finding out just how expensive it is throw parties! This Sunday we are celebrated Princess C's Baptism and this is the first "real" party I have been in full control of, both theme wise and bill wise.
Powered by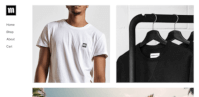 Create your own unique website with customizable templates.