"Each year, the Great Pumpkin

rises out of the pumpkin

patch that he thinks is the most sincere."

The Great Pumpkin Charlie Brown

is a tradition I am passing down to my children. This time-honored classic needs to be seen by every generation until the end of time. I am so happy this still airs on prime time TV. This and all of the other Charlie Brown holiday specials.

Later in the evening we will have trick or treaters! We have full-sized bars and they better take 'em all because I don't need these in my house. Full disclosure, I've already pulled a Three Musketeers and Twix out of the bowl for myself.

I'll put C in her costume again to greet everyone but for now she's hanging out in the outfit below.


Halloween has been like any other day for us thus far though, not looking like I'll squeeze in a shower (big surprise there) but Princess C is enjoying her tummy time and her toys and her naps (in my arms), since she's so little it isn't very exciting for her but first holidays are for the parents anyway. Lots of outfits to be worn and photographed for embracement in later years.

Hocus Pocus is airing all day on Freeform which I love. I hope this is a new tradition ala A Christmas Story on TBS every Christmas. The year is coming to a close, pretty soon I'll have a six month old but first we give out candy, then we'll worry about eating turkey and visiting Santa.

​

Powered by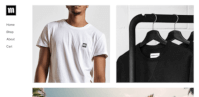 Create your own unique website with customizable templates.