It's Super Bowl Sunday! While I'm not a fan of either team that is playing tonight I am a fan of eating at the viewing party. Kick off is 6:30 PM EST which means it isn't too late to get this STUPID easy, chili in the Crock Pot. There's a good chance you already have all of the ingredients you need.

I've talked about this before, I take shortcuts in my cooking and

baking

and this chili recipe is no different. it requires minimal prep time and just a lot of dumping of things into the Crock Pot.

What You'll Need

*This is based off of 1 pound of meat. If you are cooking more than a pound of meat I suggest using two chili seasoning packets and then your discretion for extra beans or veggies.

1 Pound of Ground Beef
1 Packet of Chili Seasoning
1 Can of Red Kidney Beans
1 Can of Black Beans
1 Can of Diced Tomatoes
​12 oz. of Marinara Sauce
1 Green Pepper (chopped)
1 Onion (chopped)


​Instructions

Take all of the above ingredients and dump them into your Crock Pot. Set to low for 4-6 hours and THAT'S IT!


You can serve the chili over rice, pasta, cornbread or just by itself in a bowl. The only prep time involves chopping the veggies and opening cans. i told you it was STUPID easy. Depending on which seasoning packet you buy will depend on the spiciness of the chili. I like it on the lesser side of spicy so the hubby just adds Tabasco sauce to his bowl.

Powered by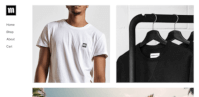 Create your own unique website with customizable templates.